Downtown
Church at 500 Northeast 1st Avenue, Miami, FL 33132
---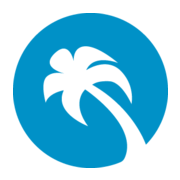 Christ Fellowship contacts
Make a Donation to help this Church!
Your tax deductible donation will help further mission to Christ Fellowship on site alluschurches.com

Christ Fellowship rating
★ ★ ★ ★ ★ (4 reviews)
How would you rate Christ Fellowship?
☆
☆
☆
☆
☆
Vacancy Christ Fellowship (jobs):
Coming soon
Last reviews about Christ Fellowship
in Miami, FL
Add your review. Your feedback helps to get feedback and an honest opinion about the Christ Fellowship.
Thanks to the reviews, people get the knowledge of mistakes or warmth and delight of gratitude.
★ ★ ★ ★ ★

The best in town experience with the Word, bar none

Added June 10, 2017 by Wenceslao Fernandez Jr

★ ★ ★ ★ ★

Is awesome to see a campus like this one in downtown Miami nearly in the middle of a homeless marginal area. God is doing a great job here using pastor Dave Lopez and the rest of the staff and volunteers weekly and on Sundays in the after dark services. And if you work in the area you can also pass by and check it out during midweek at lunch time. God bless CF Miami Downtown!!

Added February 26, 2017 by Yoel Hidalgo

★ ★ ★ ★ ★

Great place to workship. Baptist, Modern, family oriented, kid service.

Added December 21, 2016 by Manny Toledo

★ ★ ★ ★ ★

Been here now my third time.I enjoy church now.Beautiful place to come to and worship

Added October 15, 2016 by Wayne Defrazier Evans
How would you rate Christ Fellowship?
☆
☆
☆
☆
☆
Christ Fellowship website info
Website address: downtown.cfmiami.org
Website title: Downtown